Snorkelling at Krabi Islands
Snorkelling Trips in the Andaman
These snorkelling trips are run by a professional scuba diving company. The guides are at least trained to rescue diver qualification and know the waters really well. This means that not only is it safe, you'll also get to see far more than you would snorkelling on just a standard 4 Island or Phi Phi Trip.
You'll visit the shallower areas of our dive sites, ensuring you see more than just other snorkelers. The sites themselves are simply teeming with life, hard and soft corals, colourful sea fans, anemones and a huge diversity of reef fish.
Krabi Island snorkel sunset trip.
The sunset trip is particularlary special. You get to snorkel the Krabi Islands after all the group tours have left for the day and the fish have come out to play!
As the sun sets and the beach gets bathed in a red glow, you get to enjoy a delicious dinner with bats flying overhead from the amazing shaped mountains. You can even get to lie in the water and snorkel as the sky gets dark overhead and be dazzled by the sight of phosphorescent fish under the surface.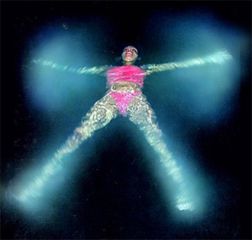 Tour Enquiries
Tour Prices
500.00
0.00
900.00
0.00
1200.00
0.00
950.00
0.00
0.00
0.00
0.00
0.00
| | | |
| --- | --- | --- |
| Half Day Snorkelling at Krabi Local Islands | 500.00 | |
| Full Day Snorkelling at Krabi Local Islands | 900.00 | |
| Snorkelling trip from Krabi to Phi Phi Islands | 1200.00 | |
| Sunset Snorkel trip to Krabi Local Islands | 950.00 | |
Includes

Mask, snorkel, fins, life-jacket, experienced guide, hotel transfers, soft drinks, Sunset Island Buffet (sunset tour only).
Note: There is a surcharge of 100thb for hotels and resorts in Klong Muang and Tubkaek.
Itinerary
Half day snorkeling trips to Ao Nang's local islands run daily from 9am - 2pm
full day trips to Phi Phi running approximately every 2 days from the hours of 8am - 5pm.
| 00:00am | 00:30am | 01:30am | 02:30am | 03:30am | 04:30am | 05:30am | 06:30am | 07:30am | 08:30am | 09:30am | 10:30am | 11:30am | 12:30pm | 13:30pm | 14:30pm | 15:30pm | 16:30pm | 17:30pm | 18:30pm | 19:30pm | 20:30pm | 21:30pm | 22:30pm |
| --- | --- | --- | --- | --- | --- | --- | --- | --- | --- | --- | --- | --- | --- | --- | --- | --- | --- | --- | --- | --- | --- | --- | --- |
| 2.30 | 1.90 | 1.50 | 1.40 | 1.50 | 1.80 | 2.20 | 2.60 | 2.90 | 3.00 | 2.90 | 2.60 | 2.20 | 1.80 | 1.50 | 1.30 | 1.40 | 1.70 | 2.20 | 2.70 | 3.10 | 3.30 | 3.40 | 3.10 |